Aflac® Supplemental Dental Insurance
Finally, a dental plan that doesn't bite
Request your complimentary, personalized quote.
Sink your teeth into some
cash with supplemental dental insurance
Ducks may not have teeth, but you? Well, you're a human. Taking care of those pearly whites isn't just good for your mouth, it's good for your overall health. And maintaining that smile of yours can get real expensive real fast—especially if you need more than just routine dental care.
Fortunately, there's Aflac. Aflac supplemental dental insurance comes flying in with cash benefits to help pay the out-of-pocket costs your primary dental plan may not cover. And with Aflac One Day Pay℠, you can get money to help pay your dental bills in as little as one business day. Now there's something worth smiling about!
Smile wide
with Aflac supplemental dental insurance benefits
If you have dental insurance, chances are your policy already covers most of your preventive care services. You know, things like cleanings, X-rays, and fluoride treatments. But what happens if you need fillings? Or your kid needs braces? Or you have to get your wisdom teeth removed? Suddenly, your out-of-pocket dental costs could add up to hundreds, maybe even thousands, of dollars.
Aflac supplemental dental insurance can help you stress less about your dental bills by offering additional cash benefits if and when you need them. Aflac's dental policies provide benefits for a variety of services, with no networks, deductibles, or precertification requirements.
What does Aflac supplemental dental insurance cover?
What doesn't Aflac dental insurance cover might be a better question. "Supplemental" is the key word here. If your primary dental insurance plan doesn't cover a specific dental procedure (or doesn't cover it 100 percent), you can use your cash benefits from Aflac to supplement what you owe on your dental bill. In other words, Aflac pays you cash to help make up the difference of your out-of-pocket dental expenses. Plain and simple.
How does Aflac supplemental dental insurance work?
Believe it or not, using your supplemental dental insurance benefits from Aflac is remarkably simple and easy. All you have to do is upload all the appropriate documents using the Aflac SmartClaim® app. Aflac then dives in and takes care of the rest! A friendly claims agent will review your dental claim and process your payment in as little as one business day. That's all there is to it.
A step-by-step example of Aflac dental insurance at work: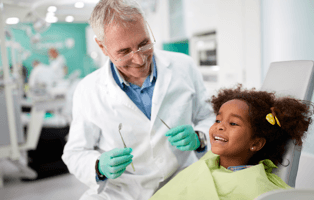 STEP 1
You have a non-routine dental procedure.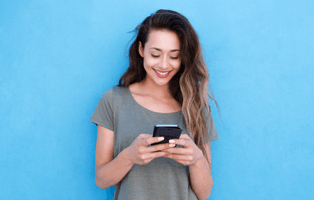 STEP 2
You submit your dental claim via the Aflac SmartClaim app by 3 p.m. ET.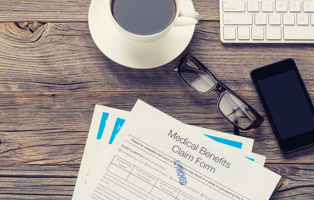 STEP 3
Aflac handles your claim within one business day and you get cash for your care.
Get cash for your dental claim fast with One Day Pay℠
Often, dental plans have long waiting periods before they pay on your claim. That's not how Aflac dental insurance likes to do things. With Aflac One Day Pay℠, you can count on a speedy response to your dental claim and an equally speedy payment to help you pay your bills. After all, following a major dental procedure, you have enough to worry about.
Three simple steps to get paid fast:
*One Day PaySM is available for certain individual claims submitted online through the Aflac SmartClaim® process. Claims may be eligible for One Day Pay processing if submitted online through Aflac SmartClaim®, including all required documentation, by 3 p.m. ET. Documentation requirements vary by type of claim; please review requirements for your claim(s) carefully. Aflac SmartClaim® is available for claims on most individual Accident, Cancer, Hospital, Specified Health, and Intensive Care policies. Processing time is based on business days after all required documentation needed to render a decision is received and no further validation and/or research is required. Individual Company Statistic, 2018.