Aflac® Accident Insurance
Bills are for ducks, not your mailbox
Request your complimentary, personalized quote.
Quack-cidents happen. Enter Aflac personal accident insurance
Bodily injuries are inconvenient, even at the best of times. But if an accident lands you in the doctor's office or the hospital, your medical expenses can add up quick—really quick. That's where Aflac personal accident insurance comes flapping in.
Aflac helps with the out-of-pocket expenses that your primary health insurance policy may not cover, like copayments, coinsurance, and deductibles. Aflac swoops in with cash benefits fast, processing and paying on your claim in as little as one business day with One Day Pay℠*. With Aflac, you can spend less time worrying about how you're going to pay your medical bills and more time recovering.
Aflac accident insurance benefits
Why get Aflac personal accident insurance? What's the benefit to you? Look at it this way: if you ever find yourself in an accident, you might be surprised at the amount of out-of-pocket expenses you may have as a result.
Then there's the problem of short- or long-term disability. Often, recovering from an injury can force you to miss out on valuable time at work—and the income that comes with it. And if you're like most people, you probably have other bills to take care of too. Aflac cash benefits could help relieve some of the financial stress following an accident by helping with the out-of-pocket expenses major medical insurance may not cover.
Your Aflac cash benefits help with:
Copayments, coinsurance, and deductibles
Lost income
Childcare
Living expenses
Other expenses that may not be covered by major medical
How does Aflac accident insurance work?
Supplemental accident insurance doesn't have to be complicated. At Aflac, it's surprisingly simple. You can quickly and easily upload all your documentation and begin your claims process using the Aflac SmartClaim® app. Then, let Aflac flap to it and handle the rest. It's seriously that easy! After all, after an accident you already have enough to stress about.
A step-by-step accident insurance scenario at Aflac: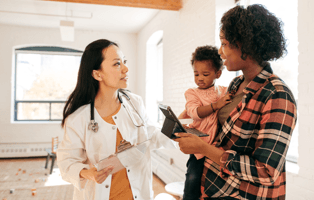 STEP 1
You have a covered accident.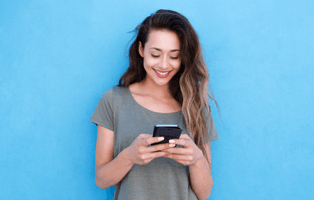 STEP 2
You submit your accident claim via the Aflac SmartClaim app by 3 p.m. ET.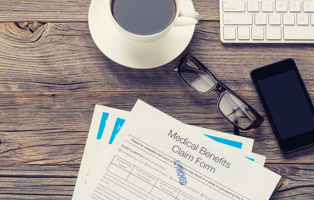 STEP 3
Aflac processes your claim in one business day and you receive cash benefits.
Get money for your accident claim fast with One Day Pay℠
Traditionally, health insurance companies can take weeks, even months, to process your claim, and some make excuses to avoid paying on your policy. With Aflac One Day Pay℠, you don't have to wait to get a response on your claim and get the money you need. Process and pay, not deny and delay—that's the Aflac way.
Three simple steps to get paid fast:
One Day PaySM is available for certain individual claims submitted online through the Aflac SmartClaim® process. Claims may be eligible for One Day Pay processing if submitted online through Aflac SmartClaim®, including all required documentation, by 3 p.m. ET. Documentation requirements vary by type of claim; please review requirements for your claim(s) carefully. Aflac SmartClaim® is available for claims on most individual Accident, Cancer, Hospital, Specified Health, and Intensive Care policies. Processing time is based on business days after all required documentation needed to render a decision is received and no further validation and/or research is required. Individual Company Statistic, 2019.